UBA 70 Hits The Airwaves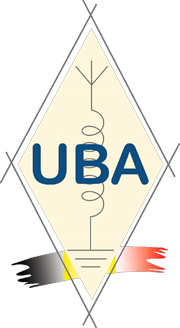 ROYAL UNION OF BELGIAN HAM RADIO
IARU member
Treasurer & HF Manager
Egbert Hertsen – ON4CAS
Van Busleydenstraat 10, 2800 Mechelen
on4cas@uba.be
www.uba.be
UBA 70 Hits The Airwaves
The Belgian IARU society UBA celebrates its 70th birthday. To celebrate the event, 59 special eventstations will be active during the month of May 2018.
These callsigns will be:
OT70ACC, OT70ALT, OT70ARA, OT70AST, OT70ATH, OT70ATO, OT70BDX, OT70BFA, OT70BSE, OT70BTS, OT70BXE, OT70CRD, OT70CLR, OT70CPN, OT70DIG, OT70DST, OT70EKO, OT70ERA, OT70GBN, OT70GDV, OT70GNT, OT70GTM, OT70HCC, OT70HRT, OT70KTK, OT70LGE, OT70LIR, OT70LLV, OT70LUS, OT70LVN, OT70MCL, OT70MLB, OT70NBT, OT70NLB, OT70NNV, OT70NOL, OT70ODE, OT70ONZ, OT70ORA, OT70OSA, OT70OSB, OT70OST, OT70PHI, OT70RAM, OT70RAT, OT70RCA, OT70RSX, OT70SNW, OT70THN, OT70TLS, OT70TRA, OT70TWS, OT70UBA, OT70WLD, OT70WRA, OT70WRC, OT70WTO, OT70YLC and OT70ZTM.
The suffix of these callsigns represent the local UBA club divisions, i.e. OT70BXE stands for BrusselsEast.
QSL will be available via OQRS on Clublog.
A commemorative award is available in three classes:
| | |
| --- | --- |
| Award Class | Number of different OT70 stations worked |
| Bronze | 10 |
| Silver | 20 |
| Gold | 30 |
The award will be presented at no cost via the webpage 70.uba.be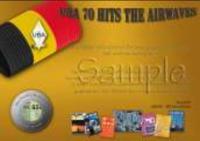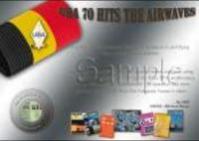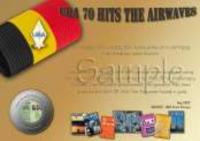 The UBA is looking forward to make many contacts!
DXCC Card Checker – IOTA Checkpoint – CQ Magazine authorized Checkpoint